Granular,
Quantitative
Mobile Network Coverage
Data
Location-specific, granular and reliable data on mobile signal strength and coverage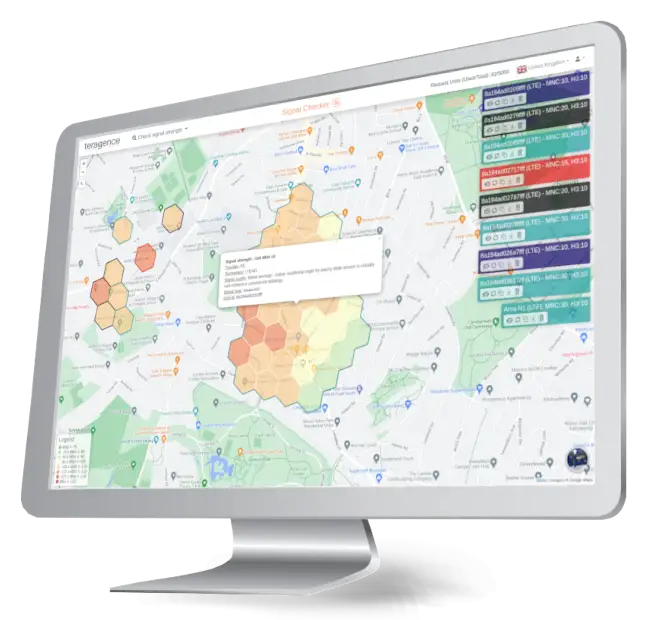 Teragence Signal Checker™ is used by businesses in sectors such as property, telecommunications, IoT and Smart Cities to understand the mobile network signal strength available to them at specific locations.
Sign up now - start with a free tier
Signal Strength Checker
Benefits and Applications
Map mobile signal strength and coverage
Local authorities put great store in understanding mobile signal strength and coverage. It underpins general digital inclusion – enabling people to engage digitally with the world and with the services. And it also drives tangible economic benefits. Local authorities looking to understand the quality of mobile coverage in their area get instant visibility via Teragence Signal Checker.
Engage with mobile operators
Teragence Signal Checker delivers objective, on-the-ground mobile signal strength data, providing Local Authorities the means to engage with mobile operators. The Teragence Signal Checker data can be used to identify areas of under performance and communicate this to the mobile operators. Teragence Signal Checker can then be used to track changes and improvements.
Identify suitable locations for infrastructure deployment
Local Authorities use Teragence Signal Checker to identify weak coverage locations, but also to identify suitable network deployment locations under the control of the Authority. By providing information on the problem, as well as the solution, Local Authorities can effectively collaborate with operators to close connectivity gaps.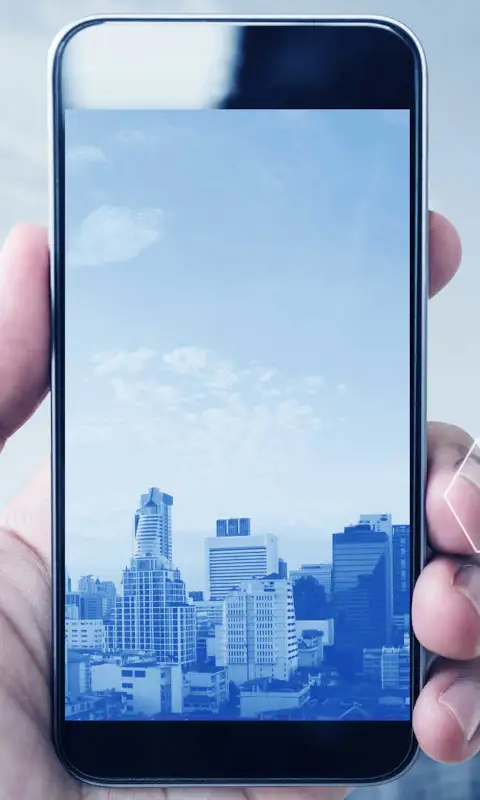 Network vendor selection
Selecting the right mobile network vendor is a key decision for MVNO's and enterprises. Many factors including pricing, technical support and coverage enter into the discussion. Teragence Signal Checker provides the aggregate and location-specific signal strength data to support enterprises and MVNO's with selection of the best mobile operator for their purposes.
SLA management
Once an enterprise has selected a mobile network vendor, it needs the tools and information to hold the vendor to account. Teragence Signal Checker provides objective, location-specific mobile network coverage data to help enterprises and MVNO's engage with their mobile network vendors and get the maximum value possible from their contract.
Assurance & troubleshooting
A service desk operator needs to have an objective ground-truth data source. Teragence Signal Checker provides the location-specific data to quickly ascertain if network signal is to blame for the troubles experienced. This cuts down diagnostic time and improves overall end-customer experience.
Vendor selection
Mobile connectivity is the foundation of any IoT solution and there are multiple vendors and technologies to chose from. But there is little information on the coverage provided by these vendors. NB-IoT and LTE-M coverage maps are notoriously unreliable – even worse than the traditional operator-provided coverage maps. Teragence Signal Checker covers the not only "human" connectivity technologies such as 4G and 5G, but also LPWAN technologies such as NB-IoT and LTE-M. This makes Teragence Signal Checker the preferred tool for identifying the best IoT service provider, whether on a country-wide or location-specific basis.
Location selection
The IoT deployment business case hinges on low-cost connectivity negating the need for high-cost physical site visits. However, if a device is deployed in a low-signal location, multiple site visits are often required, thereby degrading the business case (not to mention the dissatisfaction of the end-user). Our customer use Teragence Signal Checker to verify the signal strength at any location across all cellular technologies, including LTE-M and NB-IoT. They optimise their IoT deployments by avoiding bad coverage locations and delivering "right first time" installations.
Assurance & troubleshooting
The ability to quickly eliminate the potential root causes of a problem is key to a cost effective service desk. It is also an important driver of customer satisfaction. With Teragence Signal checker IoT service providers can ascertain the network quality across normal cellular networks as well as cellular PLWAN technologies. This enables them to diagnose quicker, save costs and improve customer satisfaction.