The importance of mobile coverage for Agriculture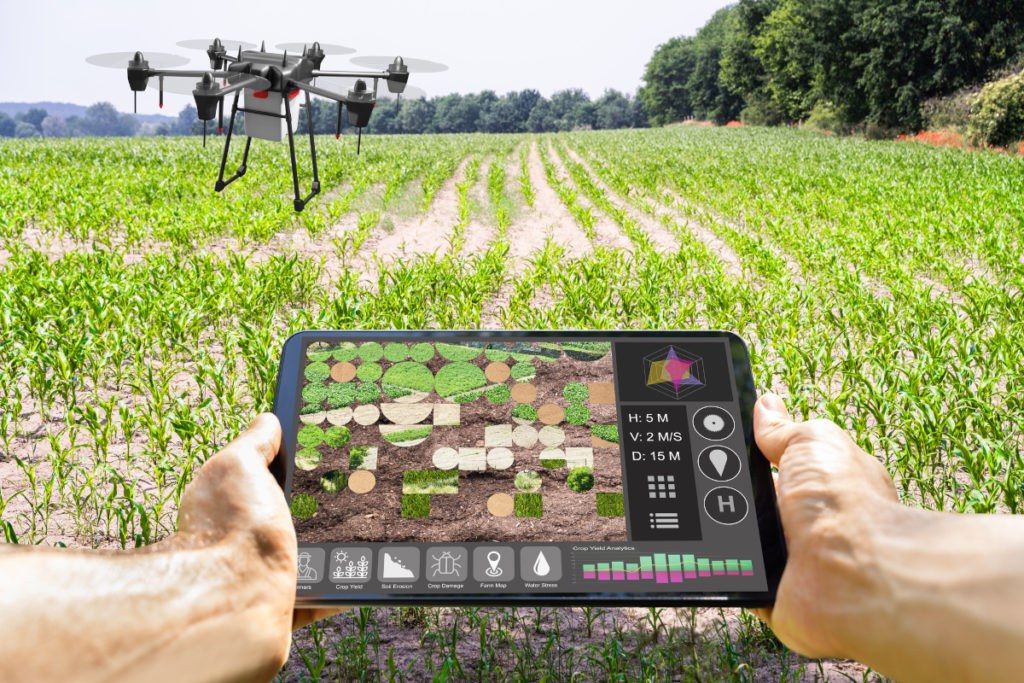 While most people think of agriculture in slightly romantic and bucolic terms, it is in fact, a highly evolved activity where technology and mobile coverage play a major role.
In Clarkson's Farm, the surprise TV hit of the last few years, Jeremy Clarkson's befuddlement with the technology on his Lamborghini tractor, is a good illustration of how technology-driven the agricultural sector actually has become.
But the technological revolution in farming is not only about hardware, it is as much about digital capabilities and mobile connectivity.
In this blog post we will focus on the role of mobile connectivity and coverage to support the development of the digital and connected farm.
We will focus on four core use cases where mobile connectivity and coverage play a key role:
Mobile Connectivity Powering Smart Agriculture
Grand View Research indicates that the global smart agriculture market size is expected to grow exponentially in the next decade. Indeed the market size was valued at USD 20.30 billion in 2022 and is expected to grow at a compound annual growth rate (CAGR) of 13.4% from 2023 to 2030.
The report highlights three key smart agriculture application domains: precision farming, livestock monitoring and smart greenhouses.
The common "smart" theme for these four areas is that they drive up the productivity and wellbeing of fields, greenhouses and livestock be closely monitoring their health and general status and applying targeted interventions. So for field crops, smart farming might identify the areas with too little moisture and target irrigation to only those areas. With livestock, development rates can be closely monitored and feeding schedules adjusted. And in greenhouses, aeration, ventilation and light can be closely monitored and managed.
This yields significant economic benefits in terms of increasing yields and reducing inputs, but it also generates significant environmental benefits: it avoids over consumption of precious resources such as water. And it limits the excessive use of herbicides, pesticides and fertilisers, thereby minimising their effect on the wider environment.
All of this is only possible by deploying a closed-loop management system consisting of a wide grid of sensors to monitor the conditions on the ground, feeding the results back into a central intelligence and then activating the required interventions. All this requires mobile connectivity – be it LPWAN such as NB-IoT or LTE-M or 4G or 5G. A mobile coverage dead-post can quickly undo these smart benefits.
Mobile Connectivity's critical role in infrastructure and asset management
A single farm can hold equipment worth several hundreds of thousands of Pounds. And having one's equipment break down at the wrong time is not only costly in terms of repairs, but also in terms of lost revenue (think a broken down combine harvester in summer). So pro-active maintenance is key.
That's why modern farm equipment is increasingly equipped with sensors to alert the owner and operator on wear and tear and inform them of the most optimal maintenance window.
Secondly, there is theft prevention. The value of stolen farm machinery in 2022 stood at £ 11.7 million, up 29% from the previous year. Farming equipment is therefore increasingly fitted with trackers using mobile connectivity to alert the owners of its whereabouts.
But this can only be done if there is sufficient mobile coverage. Teragence's Signal Strength Checker informs users of the available mobile network coverage on specific farms and surrounding fields and let farmers know if their high-tech equipment will actually be able to connect or not.
Farm Governance & Reporting with mobile coverage
Farming is a heavily regulated business. Farmers have to comply with a multitude of reporting requirements on a yearly, monthly and daily basis.
A lot of this reporting is done digitally and is therefore dependent on connectivity. Farms do not typically have good fixed broadband, so are often relying on mobile connectivity.
A good anecdote in that regard comes from the people of Wavemobile, a provider of mobile connectivity for not-spots. Wavemobile was asked to provide wireless connectivity for a farm where the farmers (a husband and wife team) had to go to the top of the field to get a 2FA SMS token so they could log in for the farm's weekly reporting obligation with DEFRA.
With a local terminal installed to solve the coverage problem, they no longer needed to trudge up the hill to fulfill their reporting obligations. What's more, they now could stream their favorite TV programme, Clarkson's Farm!
While we touched upon the challenges of governance and reporting in farming, it's worth noting the broader implications. In an era where regulatory compliance is paramount, reliable mobile coverage isn't just a convenience; it's a necessity. With the majority of farms lacking robust fixed broadband, the role of mobile connectivity becomes even more critical.
Mobile Connectivity Ensuring Farmer Safety in a High-Risk Profession
Farming is a dangerous profession. According to data from the Health and Safety Executive (HSE), agriculture has the highest workplace injury rate of 4,100 per 100,000 workers, 3.5 times higher than the all-industry average.
Farmers work with animals and/or heavy equipment, factors which contribute to higher accident risks. But farmers incur these risks in often remote locations, when working by themselves.
So if something happens, they cannot easily get help. With adequate mobile coverage, they can at least alert people or even better, their equipment can let people back at base know there is something is amiss.
Teragence's Mobile Network Coverage Mapping Solutions Pivotal Role
This article touches upon the current significance of mobile coverage in agriculture. This importance will only grow as the sector digitalises further.
It's crucial to understand how Teragence is revolutionizing this space. By mapping out in great detail the actual, available mobile coverage on their land, Teragence enables farmers to optimise the deployment of their connected agriculture technologies and get the maximum benefit with the minimum of hassle.
---