Teragence for Road Safety & Connectivity at Highways UK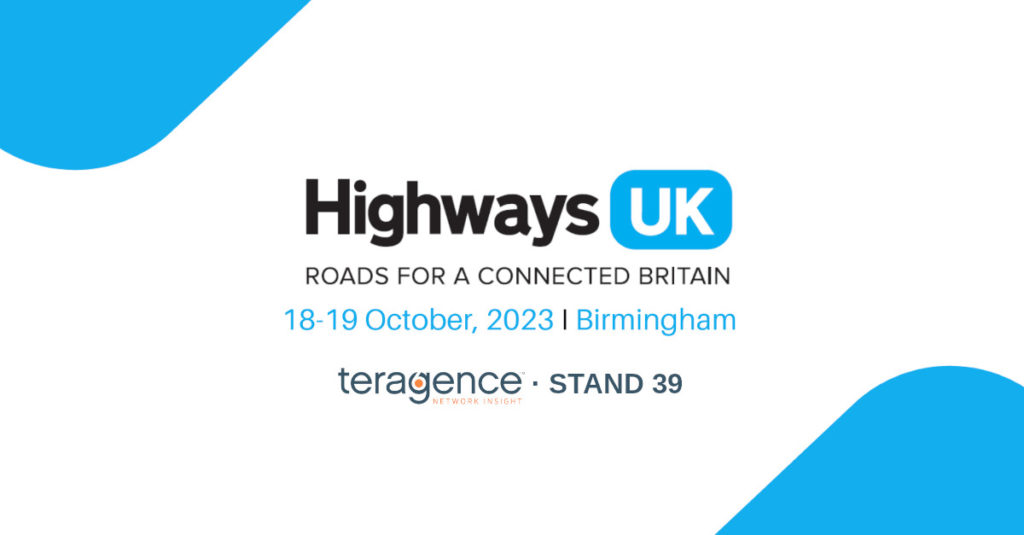 Teragence, expert in mobile network coverage mapping, will exhibit at the Highways UK Conference and Exhibition on October 18 & 19 at stand S39. This participation comes at a pivotal time when the dialogue around connectivity is shifting from a mere discussion to actionable solutions.
As the conversation around smart infrastructure and digital roads gathers steam, the spotlight is on role of mobile network connectivity as the foundation capability for this evolution.
In our blog post "Mobile Network Connectivity: Its Importance for Roads, Vehicles, and Passengers", Teragence highlighted the importance of mobile connectivity in enhancing road safety, enriching the driver and passenger experience, boosting operational efficiency, and supporting the journey towards autonomous mobility.
At Highways UK, Teragence will engage with sector innovators, policymakers, and industry leaders to further discuss the importance of good mobile signal along the UK's road network and how Teragence Signal Checker provides the granular insight that helps identify where this is not available in sufficient quantity or quality.
Teragence will specifically focus on the following use cases:
Predictive Connectivity Intelligence:
Teragence will be showcasing how its mobile coverage data can be the cornerstone of a vehicle's Predictive Connectivity Intelligence, enabling it to tune its demands on network in function of the available mobile coverage and capacity.

Cost-effective Traffic Management:
Teragence will highlight how its solutions are aiding in the delivery of relevant information directly into vehicles in a cost-effective manner to remove the cost inefficiencies of traditional traffic management systems.

Empowering Autonomous Mobility:
With the UK Government emphasizing the role of Connected and Autonomous Vehicles (CAVs) in cutting carbon emissions, the event is an opportunity for Teragence to demonstrate how its solutions are contributing to the autonomous mobility value chain.
Be sure to visit Teragence at stand S39 to explore how its expertise in mobile network insights is shaping the future of road safety and connectivity.
For more insights on mobile network connectivity and its importance, contact us or don't miss the chance to meet us in person at stand S39.
To learn more about the Highways UK event, click here.
---